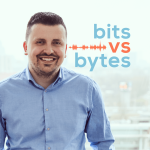 Renate Sportel is Innovation Manager at Albert Heijn Online (www.ah.nl). The Albert Heijn Labs team thinks about, conceptualises, builds and tests new innovations in their online store. One of their innovations is Appie Fly.
Appie Fly is created by Albert Heijn and Transavia and is a new way to order a grocery package on vacation which can be picked up at the airport so you don't have to go to the store. Also, we got into their pilot with smart locks and how to make shopping for groceries as frictionless as possible.
Enjoyed this podcast? Check out the one I did with Daniel Gebler from Picnic.