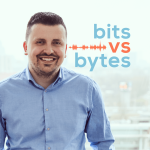 Mark Landman is the Co-Founder of DotControl (https://dotcontrol.com), a large digital agency in The Netherlands with more than 90 digital creatives, developers and growth hackers.
We talk about their challenges in the last 19 years they have been in business and how they brought professionalism in their agency. Some other topics we cover are Quantum Computing, AI and Voice.
Enjoyed this podcast? You will also like the one I did with David Henzel from TaskDrive.