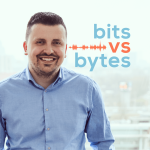 Brian Solis (https://briansolis.com) is globally recognized as one of the most prominent thought leaders in business innovation. As a digital analyst, anthropologist, and futurist, he studies disruptive technology and its impact on business and society. More so, through his research reports, articles and books, he humanizes technology's causal effect to help people see people differently and understand what to do about it.
In this podcast Brian Solis talks about the effects of Social Media and some of the things you can do to focus more on your life. Brian has written a new book called Lifescale that focuses on this particular topic.
Enjoyed this podcast? You will also like the one I did with David Allen, the author of Getting Things Done.