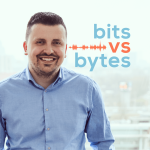 Damir Becirovic is a Principal at Index Ventures (https://www.indexventures.com/). In this podcast we talk all about investing, how to spot a great startup but also the future of investing.
Index Ventures is a venture capital firm and Damir talks about the companies he helps, companies like Bird, Boulevard and Rec Room.
Liked this podcast? You will also like the one I did with Rune Theill.