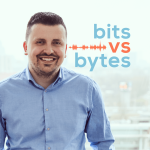 Ynzo van Zanten is the Choco Evangelist for Tony's Chocolonely (https://tonyschocolonely.com/). Tony's mission is to create a world of 100% slave free chocolate. We talk all about the challenges of doing this, by not just creating chocolate, but also creating a network.
Ynzo also tells us about some tips for public speaking, as he does a lot of presentations.
Enjoyed this podcast? You will also like the one I did with Caroline Williams from the DoGoodOnly Company.