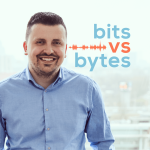 Steve Helvie (steve@opencompute.org) is the VP of Channel for the Open Compute Project (OCP). In this role he helps to educate organisations on the benefits of open hardware designs and the value of "community-driven" engineering for the data centre.
In this podcast we discuss how Open Sourcing hardware is helping innovation and creation of more efficient and better data centers.
Enjoyed this podcast? You will also like the one I did with Sytse Sijbrandij from Gitlab.