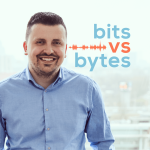 Giel Kirkels is Captain of Innovation and Knowledge Development at the KNVB (https://knvb.com). In this podcast we will discuss the future of the most popular sport in the world: football.
We talk all about the new KNVB Campus, testing new rules, improvements on the VAR and also how they use data to create competition schedules for amateurs.
Enjoyed this podcast? You will also like the one I did with Simone van Neerven from Vueling.