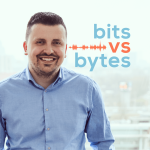 Ali Niknam is the founder of Bunq, the first fully digital bank of the Netherlands. In this podcast we discussed all the challenges that were faced by Ali and his team in creating and starting a tech company in one of the most regulated sectors in the world.
Other topics in this podcast are cryptocurrency, company culture but also his view on the banking sector as a whole.
Enjoyed this podcast? You will also enjoy the one I did with Ron Kersic from ING.