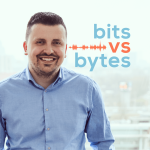 Ron Kersic is Enterprise Architect at ING. His role primarily revolves around helping creating a company culture that is rooted in platform thinking. He is also co-author of the ING platform architecture curriculum.
We discussed how he has contributed to changes within ING, but also company culture in general and also the challenges banks face in the digital age and where they have to improve.
You can get in touch with Ron at ron.kersic@ing.com.
Enjoyed this podcast? You will also like this one with Ergin Borova from Peddy.