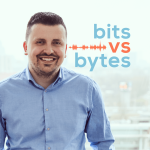 Sytse Sijbrandij is the CEO at Gitlab, software that aims to make it easier for developers and engineers to build and deploy software. They have integrated Continuous Integration and Deployment into their already existing code repository software to give users one place where they can work on their software.
We talked about how Gitlab got started, their reasoning behind putting everything together in one product but also some of the challenges of scaling to a larger scale company of around 500 people.
Did you enjoy this podcast? You will also like the one I did with Olaf Molenveld from Vamp.io.