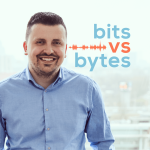 Edhem "Eddie" Custovic is the Co-Founder for the BH Futures Foundation (https://bhfuturesfoundation.org/). With his foundation he strives to create a better future for the youth in Bosnia and Herzegovina.
They do this by providing scholarships which include things like travel to other countries but also a very extensive mentorship program with mentors from the Dijaspora. We talked about how he started the foundation but also his dreams of building a future for people in Bosnia and Herzegovina.
Enjoyed this podcast? You will also like the one I did with Stefan Leijnen from War Child.