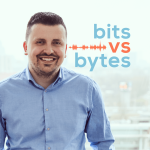 Kees Veldhuizen is Owner and CEO of Kroodle (https://www.kroodle.io). Kroodle creates products like a connected car insurance and connected health insurance app which can provide valuable data to insurers about for example someone's driving style. This data means that people that are insured through and insurer working with Kroodle can receive discounts for good driving behaviour.
We also talked about product development and how the transition was from being part of a larger company (Aegon) and moving to a startup.
Enjoyed this podcast? You will also like the one I did with Daniëlle Koeken from qlinker.