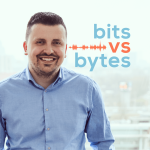 Jeroen Broekema is the Founder of Funding Circle The Netherlands (https://www.fundingcircle.com/). He grew the Dutch branch of Funding Circle (originally founded in the UK) from himself to at the time of recording 65 people.
We talked about his journey but also the problems SME's are struggling with and how Funding Circle tries to help in these struggles.
Enjoyed this podcast? You will also like the one I did with Koen The from Lendahand.