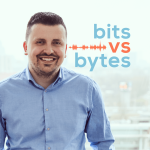 Simone van Neerven is the Head of Innovation at Vueling (https://www.vueling.com/en), an airline company originally from Spain. In this podcast, Simone talks about what innovating in this regulated industry means, but also how to drive innovation.
We also discuss topics like women in tech and what it means to be a leader in a competitive space.
Enjoyed this podcast? You will also like the one I did with Jeroen van der Heijden from PostNL.