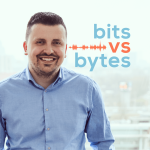 Faris & Resad Zacina are the founders of Ministry of Programming (https://ministryofprogramming.com/). Originally from Bosnia & Herzegovina, they rapidly expanded their business of being technical partners to their clients. Startups usually struggle with building out their ideas and this is where Ministry of Programming shines through.
We talk about what makes startups successful but also how to pick your technology stack when starting out.
Enjoyed this podcast? You will also like the one I did with Rune Theill from Rockstart.