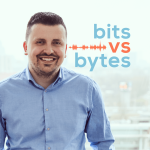 Pablo Santos is the Founder of Codicé Software, creators of Plastic SCM (https://www.plasticscm.com/). Plastic tries to provide a different take on version control software like GIT or SVN.
We talk about the future of collaborating on code, but also what makes Plastic SCM so unique in regards to other systems.
Enjoyed this podcast, you will also like the one I did with Olaf Molenveld from Vamp.